History
Publication Date :
Last updated:2020-02-07
View count:817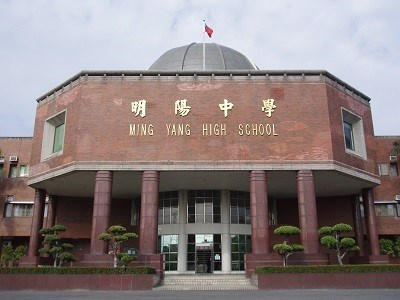 Ming Yang High School was formerly the Kaohsiung Reform School and was founded in October 1956. It was located at No. 101, Zhongzheng 1st Rd., Lingya Dist., Kaohsiung City. It was founded by the Taiwan Provincial Government and named the Taiwan Provincial Kaohsiung Reform School. It was renamed as the Taiwan Provincial Kaohsiung Reform School in February 1959. It was subordinated to the Ministry of Justice in July 1981 and renamed as the Kaohsiung Reform School. It took in male juveniles subjected to educational discipline adjudicated by the district juvenile courts in seven counties in Southern Taiwan including Kinmen County, Fujian Province.
In 1980s, the development of urban area of Kaohsiung was shifted to the east area. The Kaohsiung City Government and the Ministry of Justice agreed to relocate the Kaohsiung Reform School to adapt to metropolitan development and local construction, respectively. The Kaohsiung City Government negotiated to purchase an area of over 13 hectares for the new school site, which is the current location. Some parts of the area were transferred to the Engineering Bureau, Ministry of Transportation and Communications, and National Property Bureau (restructured as the National Property Administration, Ministry of Finance). The current area is approximately 10 hectares. The date of commencement was March 15, 1993 and the work was completed in June 1995. The total budget was NT$ 700 million. The planning and design of the new site focused on the creation of educational context, vast space, simple, refined style, tranquil, serene education area, grand, broad workhouse, and comfortable, one-way bedroom design.
The legal basis of the Act of the Establishment of Juvenile Reformatory Schools and Enforcement of Education is the establishment of juvenile correction facilities and implementation of correctional education stipulated in Article 52, Paragraph 2 of Juvenile Delinquency Act and Article 3, Paragraph 4 of Prison Act. Certain laws were set up accordingly. Kaohsiung Reform School was restructured as the Ming Yang High School on July 1, 2009. It received juvenile inmates of Hsinchu Juvenile Prison from all over the world. The implementation of reform school aims to make up the formal education for criminal juvenile inmates and correct their unethical behavior. The implementation of education and the supervision by the Ministry of Education contribute to the new milestone of juvenile correction policy in Taiwan. The Agency of Corrections, Ministry of Justice was founded on January 1, 2009. Kaohsiung Reform School is subordinate to the Agency of Corrections, Ministry of Justice. Kaohsiung Drug Abuser Treatment Center, Agency of Corrections, Ministry of Justice and its affiliated observation rehabilitation center were established on March 1, 2012, to take in female juvenile inmates, young girls under detention and young girls under rehabilitation.